Whenever it's time for drain maintenance, you need a local drain maintenance plumber you can rely on—you need the experts at Hydrolix Plumbing & Gas!
When you contact us for the services, here's what you can be expecting during the assistance and what you can do to get ready it.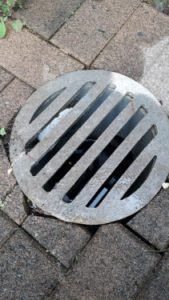 We'll speak to you in a pleasant, professional manner and then we'll:
Request a few queries: There will be some series of questions to know about the history of your home and whether you've had any drain and plumbing problems before and, if so, what those were.
Process: We will make sure to let you understand the process, how and what exactly we will be performing.
Complete diagnostics: We'll check your drainage system, plumbing fittings and examine the whereabouts of any backups. This will also help us to decide what equipment is safest suitable for the job at hand.
Cleaning: This is when the cleaning happens! Having the right tools to do the job makes a huge difference. Hydrolix takes pride in the fact it has a dedicated drainage truck to tackle those more difficult jobs.
Tree roots, garden debris, crumbling pipework and shifting ground can cause major blockages to outside drains. We have the equipment to get it all flowing again and best plumbers in the team.
Check and test fixtures: Once the waste has drained out of the sewer line, we will run a number of fixtures at the same time to check flow.
Inspection: After cleaning your drains and clearing your sewer line, we'll do an inspection that everything is cleared so you don't continue to experience drain and sewer line problems.
If throughout the process , we find out any damage that requires excavation and replacement, we'll guide you with the best advice. We are the best plumbing and gas fitting service provider in Auckland.